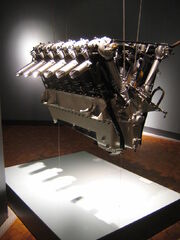 A V12 is a type of internal combustion engine, with twelve cylinders. The cylinders are in two banks, with a common crankshaft, which forms a "V" shape when viewed from either end. The banks are often at a 60° angle to each other, although 75° and 90° configurations are common.
Formula One teams who used V12 engines
Edit
Ad blocker interference detected!
Wikia is a free-to-use site that makes money from advertising. We have a modified experience for viewers using ad blockers

Wikia is not accessible if you've made further modifications. Remove the custom ad blocker rule(s) and the page will load as expected.