Silverstone Circuit, commonly referred to as simply Silverstone, is an motor racing circuit based in the village of Silverstone in England. It has hosted the British Grand Prix 53 times since 1950, and is the current host of the race. It has hosted races since 1948, when the World War II airfield was converted into a race circuit.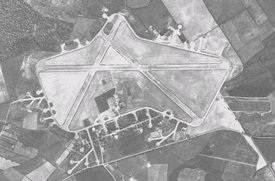 The circuit is based on the former World War II base known as RAF Silverstone, which was opened in 1943. The airfield's three runways remain within the outline of the circuit today.
The circuit is located in both Northamptonshire and Buckinghamshire, straddling the border, near the villages of Silverstone and Whittlebury, which are both in Northamptonshire. The circuit entry is in Buckinghamshire. The town of Brackley, in Northamptonshire, where Mercedes are based, is just seven miles away.
British Grand Prix
Edit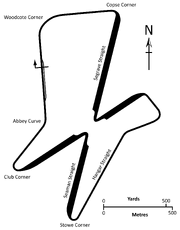 The first British Grand Prix to be part of the World Drivers Championship in 1950 was held at Silverstone and the Grand Prix was held there every year until 1954. It then began to alternate first with Aintree Racecourse, then with Brands Hatch until 1987, when it became the permanent home of the British Grand Prix.
It was announced in 2008 that Silverstone would host its last British Grand Prix in 2009 after a long running dispute between the circuit's owners, the British Racing Drivers' Club, and the FIA. Donington Park was to become the new home of the British Grand Prix from 2010. However, due to problems with financing the renovation of Donington Park, the British Grand Prix was awarded back to Silverstone until at least 2026.
Grand Prix Winners at Silverstone
Edit
Per Grand Prix
Edit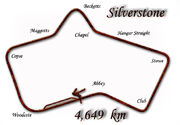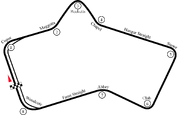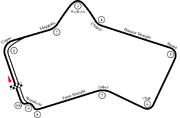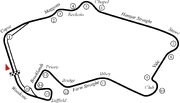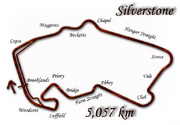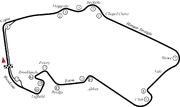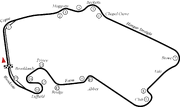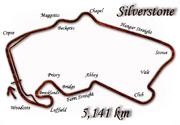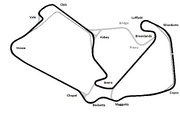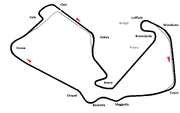 Multiple winners
Edit
By Drivers
Edit
Wins
Driver
Years
5
Alain Prost
1983, 1985, 1989, 1990, 1993
Lewis Hamilton
2008, 2014, 2015, 2016, 2017
3
Jim Clark
1963, 1965, 1967
Nigel Mansell
1987, 1991, 1992
Michael Schumacher
1998, 2002, 2003
2
José Froilán González
1951, 1954
Alberto Ascari
1952, 1953
Jackie Stewart
1969, 1971
Jacques Villeneuve
1996, 1997
David Coulthard
1999, 2000
Fernando Alonso
2006, 2011
Mark Webber
2010, 2012
By Constructors
Edit
Wins
Constructor
Years
13
Ferrari
1951, 1952, 1953, 1954, 1955,
1958, 1990, 1998, 2002, 2003,
2004, 2007, 2011
12
McLaren
1973, 1975, 1977, 1981, 1985,
1988, 1989, 1999, 2000, 2001,
2005, 2008
8
Williams
1979, 1987, 1991, 1992, 1993,
1994, 1996, 1997
5
Mercedes
2013, 2014, 2015, 2016, 2017
3
Lotus
1963, 1965, 1967
Red Bull
2009, 2010, 2012
2
Maserati
1948, 1949

 

Renault
1983, 2006
By Engine Suppliers
Edit
Wins by Country
Edit
Constructors
Edit