The Circuit de Barcelona-Catalunya (known as the Circuit de Catalunya until 2013) is a race circuit in Barcelona, Catalonia, Spain that was built in 1991.
It is known for its use in testing; this is down to the variety of types of corners and straights on the track and for the hot and sunny Spanish weather, which means dry running can be expected.
Circuit History
Edit
Circuit Layouts
Edit
Previous Layouts
Edit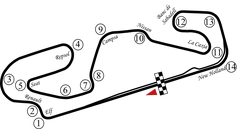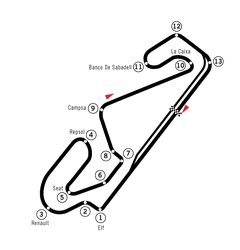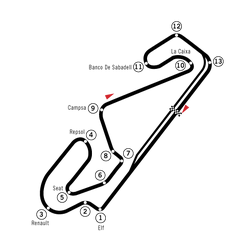 Event history
Edit
The following is a list of Formula One World Championship events held at the Circuit de Catalunya:
Ad blocker interference detected!
Wikia is a free-to-use site that makes money from advertising. We have a modified experience for viewers using ad blockers

Wikia is not accessible if you've made further modifications. Remove the custom ad blocker rule(s) and the page will load as expected.